Conference Venue
The conference will be held at the seminar hotel "Schlosshotel Bad Wilhelmshöhe Conference & SPA" which is situated right at the heart of a glorious landscape – the UNESCO World Heritage Site "Bergpark Wilhelmshöhe", which is Europe's largest landscape park. It features a huge variety of attractions, reaching from artificial ruins of a for-tress or a roman aqueduct to a stunning system of fountains and water cascades.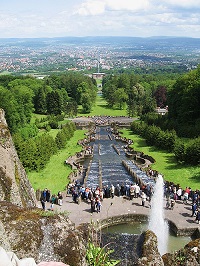 (Source: https://de.wikipedia.org/wiki/Datei:Bergpark_wilhelmshoehe_talblick_ds_05_2006.jpg)
The castle of Wilhelmshöhe, ranks among the most attrac-tive museum sites in Germany. Here you can find painting collections including world-famous pieces by Rembrandt and Dürer.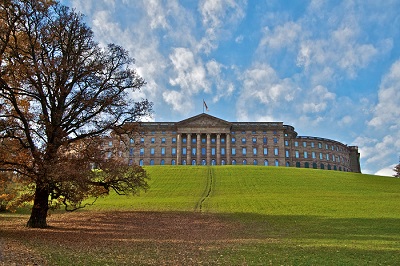 Every 5 years, the city of Kassel is the home of Documenta, one of the most important exhibitions of contemporary art.